Amsterdam and Berlin – Together with TrianGraphics, HERE Technologies is extending its typical, in-vehicle-centric High Definition Live Map use case to 3D modelling of road networks.
HERE HD Live Map is a cloud-based service including a highly accurate model of the road network with lane configurations and markings. This makes it a key component for advanced driver assistance systems (ADAS) and autonomous driving solutions. TrianGraphics is using HERE HD Live Map to enhance the road module of its 3D Terrain Generator Trian3DBuilder. It can now automatically process lane accurate data and generate 3D road profiles, various crossing constellations and other road elements such as side barriers or road signs.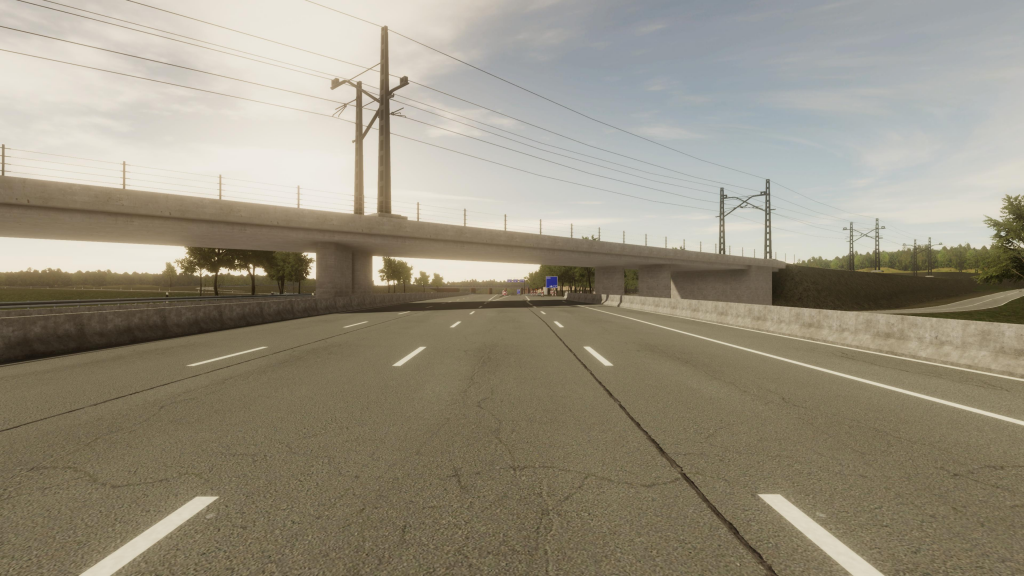 With TrianGraphics, customers have access to HERE HD Live Map with wide scale coverage. Once imported into Trian3DBuilder, the road model can be edited and enriched with any additional geodatabefore exporting it to simulation solutions such as Vector DYNA4, VIRES VTD and IPG CarMaker. The HERE HD Live Map data is highly accurate, fresh and cloud based. This reduces the amount of data to be managed to a minimum. The terrain database comes in different 3D standard formats including OpenSceneGraph, OpenFlight and FBX. For the logical description of the road network, OpenDrive files can be generated. This 3D modelling of road networks will become essential to all driving simulation solutions and for validating autonomous vehicle functions.
" Our customers receive a tool for the automatic creation of complex roads and we can deliver high-precision road data from HERE Technologies, which is optimized for the workflow, together with our product. "

Felix Fürneisen, Senior Sales & Marketing Manager at TrianGraphics
"With this partnership with TrianGraphics, HERE Technologies is showing that High Definition Live Map is essential to many use cases outside of automotive. We are excited to make a great entrance with a trusted partner in the simulation market."


Sheila Nedelcu, Director Product Management Highly Automated Driving at HERE Technologies.